Summer in Sand in Taufers
ACTIVITIES IN A BREATHTAKING NATURAL SETTING
Mountains, lakes, waterfalls, fabulous hiking trails and jagged high-Alpine paths: Summer in the Tauferer Ahrntal is pretty impressive! Start looking forward to your outdoor enjoyment holiday in one of the most untouched areas in the whole of South Tyrol!
UP IN THE HEIGHTS
Do you love hiking? Fancy trying your hand at a high-Alpine challenge? The Tauferer Ahrntal is an outdoor enthusiast's paradise with tours to suit every taste, whether it's down low in the valley, up in the Alpine meadows or way up high on the glaciers.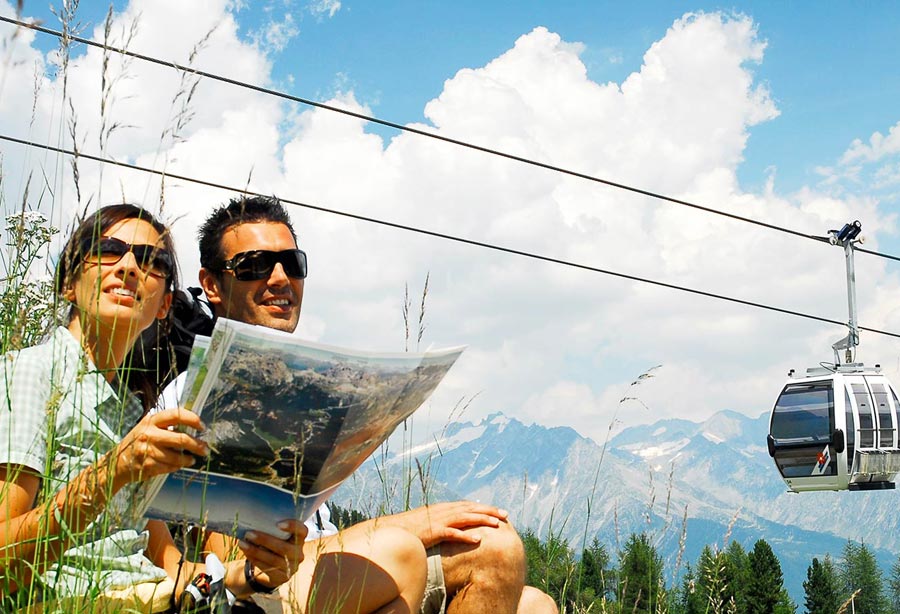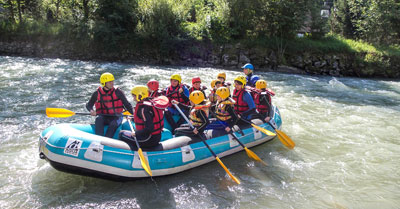 WET AND WONDERFUL
Rafting in the roaring waters of the river Ahr is an experience that will stay in your memory for a while to come! The rafting centre in Sand in Taufers makes it all possible for you and provides for all the necessary safety measures.
FOR THE LITTLE ONE'S
The activity organisers in the holiday region of the Tauferer Ahrntal Valley draw up an outstanding children's activity program every summer. Some of the all-time favourites include walks through the woods, visits to farms and local wildlife trips.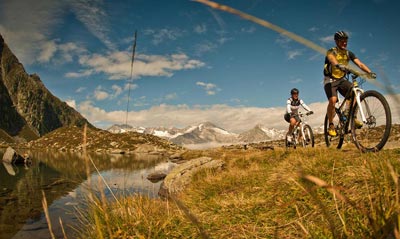 OUT AND ABOUT ON A BIKE
Cyclist and mountain bikers certainly don't fare badly on the valley cycle paths and challenging trails of the Tauferer Ahrntal Valley. Forest trails ease the uphills, while heart-stopping descents are the first choice for most when it's time for the downhill stretch. Have a good time!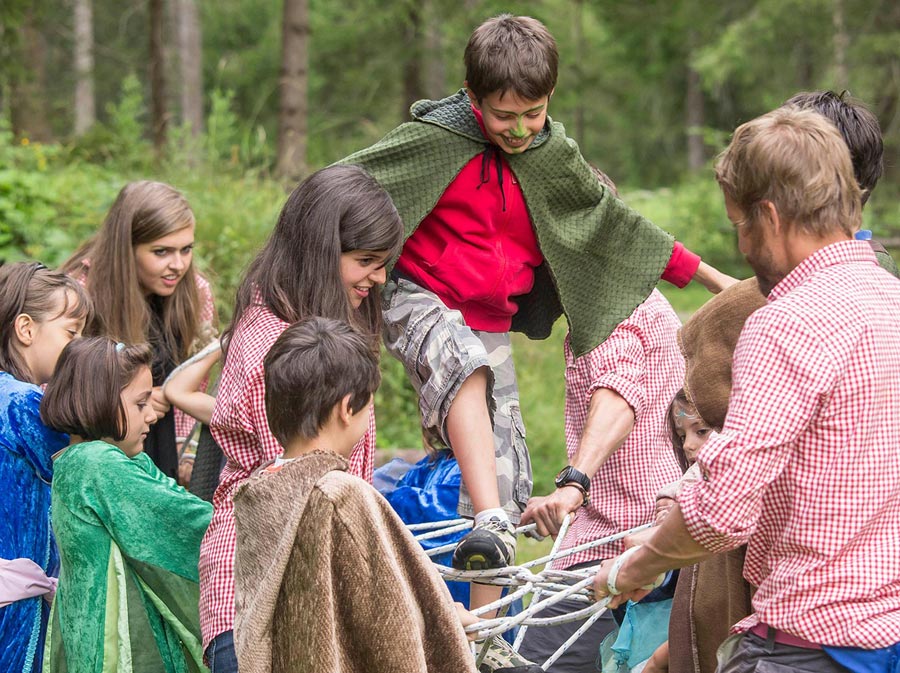 GOURMET
Good food is the rule rather than the exception in Sand in Taufers and the Tauferer Ahrntal Valley. Fancy a spot of traditional home-cooked fare in rustic Alpine huts, or do you prefer the prospect of some haute-cuisine? Whatever the case, you've come to the right place: there's plenty to get your teeth into here!