Winter in Sand in Taufers
Sun, snow and a world of mountains beneath our very feet - it's every winter-lover's dream! With perfect conditions for winter-sports from December right through to April, Sand in Taufers and the Tauferer Ahrntal Valley are fabulous destinations for all winter-sports fans.
SKIING AND SKI TOURS
The Speikboden and the Klausberg are the places to be for skiers, and with such a wide variety of sun-drenched slopes. Experienced skiers will be in their element every bit as much as beginners and kids. And if you'd prefer to find your adventure off the slopes, there's every bit as much on offer. We will be happy to advise!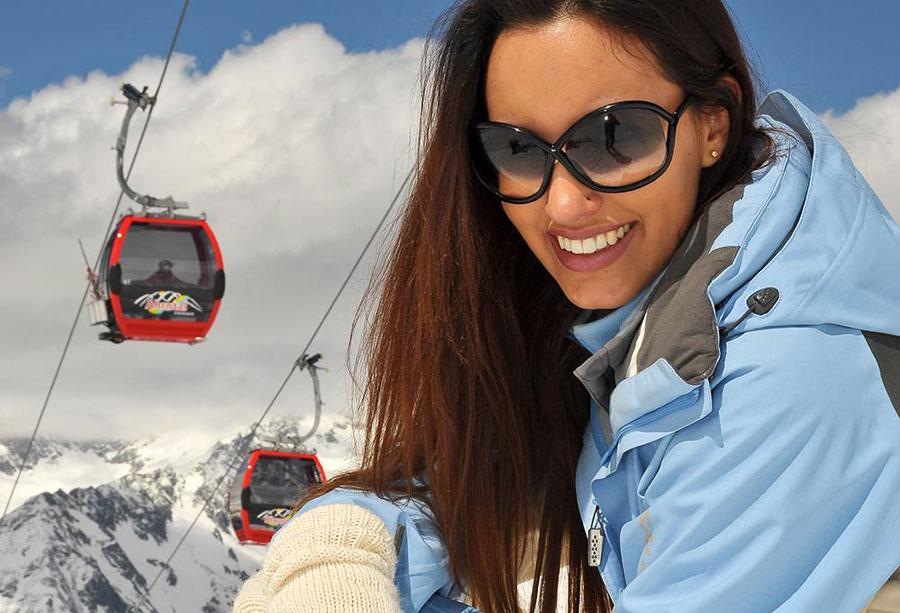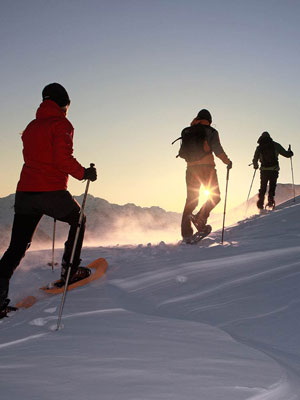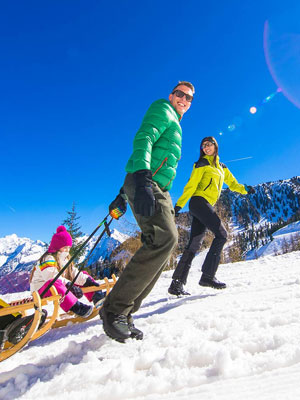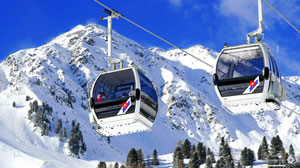 SCHNEESCHUHWANDERN
A deep breath with every step, surrounded by the utter stillness of the countryside. On a snowshoe walk, you can live the quiet side of the winter in the snowy woods, far from the pandemonium of the piste.
CROSS-COUNTRY
The Tauferer Ahrntal is one of the top resorts for cross-country skiing, and you will find outstanding cross-country trails just a few kilometres away in Rein in Taufers, Mühlwald, Weißenbach and Kasern.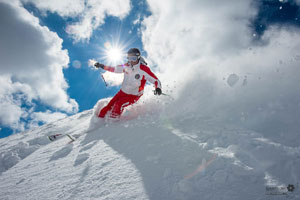 SLEDGING
Shooting downhill on a sledge isn't just for the kids - sledging is getting to be ever more popular with adults too. And the place to be? Weissenbach.
ICE-CLIMBING AND ICE-SKATING
If you're in the mood for some fun on the ice, you will find a skating rink in Sand in Taufers and ice-climbing tours on the frozen Reinbach Waterfalls.